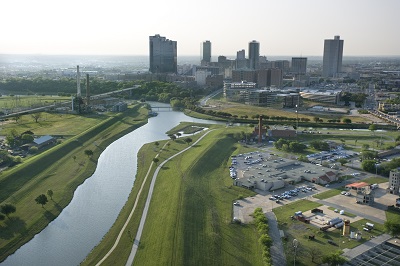 Mobile Occupational Services has been providing drug and alcohol testing services for employers, the community, and individuals for over two decades. As a result we have experience in the needs of different employer sizes. Our Department of Transportation Consortium keeps Independent Drivers in compliance and our specially designed programs for mid and large size employers keeps them in line with Federal, State, Contractor, and Union requirements. All of our clients; small to large, owner operator to national employer, is treated with the same philosophy of partnership.
Our exceptional pricing is combined with quality to provide our clients with the best DOT and Non-DOT Testing. Our knowledge and experience enables us to have a better understanding of the different needs of employee, private, and personal Non-Federal and Federal Department of Transportation Testing. Not all substance abuse testing is the same. We understand the difference and we take the proper steps with confidentiality and procedures so each drug test type is handled correctly.
The administration of a proper drug testing program is important to a safe and productive workforce. We understand that a drug testing program is much more than just random pulls and test result reporting. We partner with our clients to consistently improve the program with prevention techniques, evaluation, and innovation. At Mobile Occupational Services partnership and consistent improvement is the goal and the foundation of our company
DOT Consortiums are not the same. Some consortiums may provide the minimum to help keep you in compliance; we believe in providing everything to keep you in compliance and then backing it up with the highest quality customer service. Our innovative program provides all of your program documents and resources available any time with our secure member log in. The most important part of our program is our staff. If you contact us you will speak with a live person and get an answer when you call. We have no automated phones and no long delays to get you what you need for your inspections. A trained person answers the phone, you ask, and we provide what you need.
The sensitive and confidential work involved in DOT drug testing has laws and requirements to protect individuals and employers. These steps should not be sacrificed because a drug test is a Non-DOT. We believe all testing should be held to the highest standard. This is why all employee testing is performed to same requirements as a Federal drug test, even though we are not required to.
Personal, Family, and Court Drug Testing
The sensitivity and understanding involved with drug testing a child, conducting a court required drug test, or need for a personal drug test is important. We do not just provide a product or service but take the time to assist in the needs of those being tested; providing resources, compassion, and understanding.
Overall we strive to continually improve, innovate, and provide the best resources and services to our clients.
For more details contact us and we can start with a review of your current Drug Testing Program or we can help you get a program started today.
---
Fort Worth is on of largest cities in Texas and covers almost 350 square miles. Spanning across four counties (Tarrant, Denton, Parker, Wise) Fort Worth is home to almost 793,000. Formally known as Cowtown, Fort Worth is also home to Kimbell Art Museum, Texas A & M University School of Law, and humidity.